First off, it's Nice to meat you. We'll send you the basic necessities so that you can decide if you're up this type of stuff. You'll receive a copy of 40 Good Ass Recipes and a sample pack containing 7 of our award winning seasonings. Follow the instructions, talk it over with friends and family, and get back to us as soon as possible!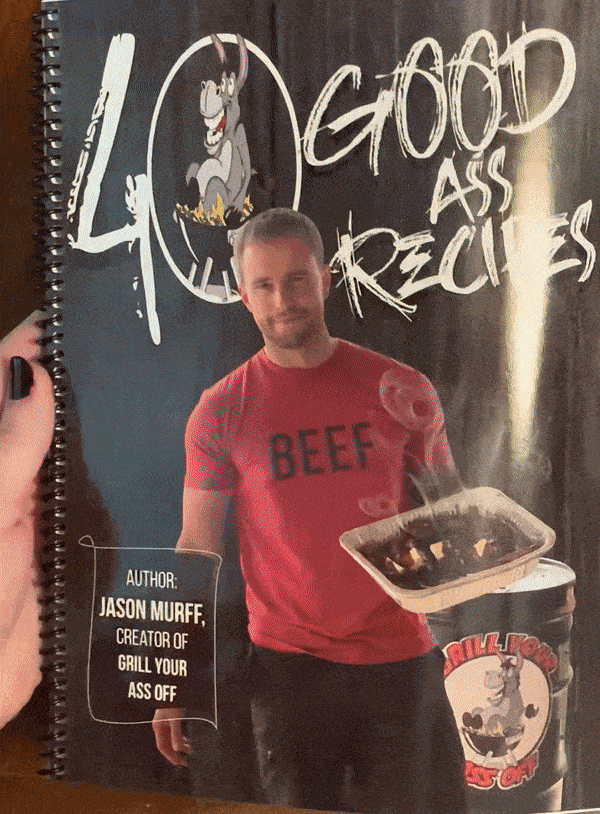 Total 5 star reviews: 9
Total 4 star reviews: 0
Total 3 star reviews: 0
Total 2 star reviews: 0
Total 1 star reviews: 0
100%
would recommend this product
I bought it as a gift for my son-in-law

Not sure if he's used it yet.

Grill Your Ass Off

Oh, the mystery of the unopened seasoning! Will your son-in-law unlock the flavor treasure chest hidden within our Recruiter Pack? We envision him embarking on a culinary adventure, wielding his spatula like a knight with a sword, ready to conquer the grill and unleash deliciousness upon the world. We eagerly await tales of his grilling conquests and hope our seasoning becomes the legendary secret ingredient that brings smiles, sizzles, and a dash of laughter to every bite.

The Recruiter

I purchased two of "The Recruiter" for my sons for Christmas. They appeared excited to try out the many delicious recipes in the cookbook. Also, ready to experiment on foods using the seasoning samples.

Grill Your Ass Off

We love to hear it Deborah, we know everyone loves some ASS for the holidays!

These products are outstanding

The rubs are the best. Love infidel - the pork rub. The roasted cauliflower is the vest. And the fact that they are vets is the cherry on top. I have all the rubs, all the sauces - the Bourbon is outstanding. This will become your go to spice for your meat.

Grill Your Ass Off

We appreciate the love!!! We will keep working to put out the best possible seasonings!!!!

My son is going to love this!

I ordered The Recruiter as a Christmas gift and I just know my son, the "smoker guy" is going to be very happy! Anxious to taste what comes out of that smoker with some new seasonings!

Grill Your Ass Off

That is a great idea! Everyone loves a lil ASS for Christmas😉

Awesome spices

We have not tried all of the samples however the ones we have tried are AWESOME!!! We will definitely order again.
Reviews Loaded
Reviews Added