Grill Your Ass Off is on a mission to make your meat the best tasting thing you have ever put in your mouth. After spending time in the US Army as an Infantryman, CEO Jason Murff wanted a way to give back to the veteran community. So each bottle of seasoning sold proudly supports a true non-profit veteran organization or event. Each of our products is designed with a military theme so it can give you and a friend a good laugh or bring back a great memory. Every bottle is made in Texas with pride so you can Taste the Freedom.
Jason Murff
CEO/ Owner
(Army)
Jason spent 4 years in the Army as an 11B (Infantryman) and served in the Old Guard. He also studied Aircraft Pilot Training at TSTC in Waco while starting this amazing company out of his garage. Murff has continued to grow and build Grill Your Ass Off as one of the fastest growing seasoning companies!
Favorite Seasoning - 
James Kidwell 
Chief Of Operations 
(LEO, FIRE, EMS, & SAR)
James has a year and a half of law enforcement experience, 8 years of firefighting  experience, 3 years as Search and Rescue Tech, and 4 years as an EMT. He runs day to day operations and is the Chief Of Marketing and Social Media Specialist for Grill Your Ass Off. We fire and hire him daily.
Favorite Seasoning - 
Paul Saladino
Food Blogger/Social Media Specialist
(Civil Servant)
Paul has spent the last 13 years as a civil service worker in his hometown on Long Island, NY. Since he was a kid, he has had a passion for fishing and hunting. That passion turned into one for grilling and cooking about 5 years ago when he got his first smoker so he could turn his catches into delicious meals.
Favorite seasoning -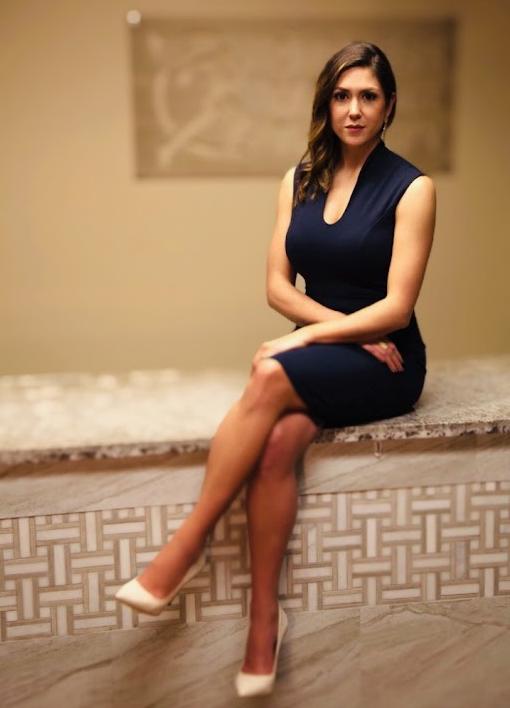 Olivia Garza
(NAVY)
Badass Extraordinaire/ Ninja Executive
Olivia served in the Navy as an Aviation Electronics Technician. After service, Olivia and her family came back home to Texas where she opened several businesses that continue to serve the local community.
Favorite Seasoning -

In the warehouse:
Junior
Young
WITH  THE HELP OF OUR AMAZING CUSTOMERS WE HAVE RAISED OVER
$14,463.05

 AND COUNTING!
GIVING BACK WITH
THE INDEPENDENCE FUND
Grill Your Ass Off & The Mobility Program
The Independence Fund's Mobility Program provides catastrophically wounded Veterans the chance to regain their independence through the use of all-terrain trackchairs. Grill Your Ass Off is hoping to donate 2 All Terrain Trackchairs in 2022. We are working to accomplish this through our Checkout Round-Up Program. (During the checkout process customers have the option to round up to the nearest dollar for donations) The Mobility Program is open to Veterans of all eras who have undergone a severe loss of mobility from a service-connected catastrophic injury or illness. 
Grill Your Ass Off & Operation RESILIENCY
Combating Veteran Suicide
Each year, more than 6,000 Veterans take their own lives. Operation RESILIENCY focuses on the mental health and wellbeing of our Veterans in order to prevent Veteran Suicide and improve the overall quality of the life for our Veterans and their families. The Independence Fund and the Veterans Health Administration Office of Mental Health and Suicide Prevention (OMHSP) have partnered together in order to make an immediate impact on the lives of our Veterans and their families. The structure is a mutually beneficial manner that advances and improves Veterans' mental health and wellbeing, and expands and promotes community collaboration to increase access to mental health resources for all Veterans and their families and prevent suicide in the Veteran community. 

The partnership with Grill Your Ass Off is helping to provide peer mentorship and resource sharing through the reunions of Veterans from high casualty units. The reunion retreats will get a supply drop from the GYAO Team and will be an opportunity for each Veteran to regain the sense of camaraderie lost after leaving their unit. GYAO will also be providing entrepreneurship resources and classes. Together, The Independence Fund and Grill Your Ass Off are combating Veteran suicide and reuniting these Veterans with independence. The goal is to ensure the unit that experiences the battle together, experiences healing together.
Who is the The Independence Fund?
Founded in 2007, The Independence Fund is committed to empowering our nation's catastrophically wounded, injured, or ill Veterans to overcome physical, mental, and emotional wounds incurred in the line of duty. We are dedicated to improving the lives of both our Veterans and their families. Through our Mobility, Caregiver, Advocacy, Casework, Operation RESILIENCY, Independence@Home and Family programs, The Independence Fund strives to bridge the gap of unmet needs for Veterans and their Caregivers.