PULL THE PIN, PASS THE PETE
For the original white meat, we could look no further than the M34 White Phosphorus Grenade.  This seasoning adds an explosive southern garlic and pepper flavor to everything you put on it. This simple yet versatile seasoning blend is a must for meal prep. Sprinkle over chicken when grilling, roasting, barbecuing, or pan-frying. Willie Pete Chicken Seasoning is phenomenal with veggies and soups too. This seasoning has the right blend for a fine-class quality dish.
---
Customer Reviews
Write a Review
Ask a Question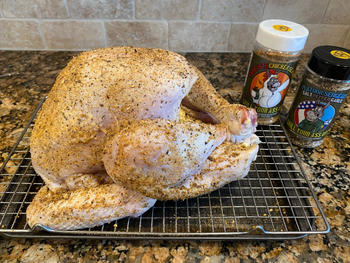 04/15/2022
Great AP seasoning
I cook with Willie Pete in most of my meals whether it be breakfast, lunch or dinner you can literally use it on anything!
Paul S.

United States
04/18/2022
Grill Your Ass Off
Thanks for the great pic Paul, we love your recipes!!!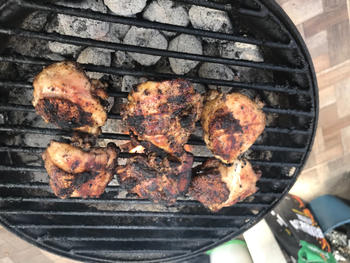 07/28/2021
Grilling in Mexico
Absolutely love this product. Ma Deuce was my favorite but Willie Pete has now taken the lead. I enjoy it on just about everything
Greg R.

Mexico
10/18/2022
Great stuff
Willie Pete taste great on chicken and pork.
Rick B.

United States
10/26/2022
Grill Your Ass Off
Rick, it's even awesome on beef, veggies, etc. Check out our recipe page for some awesome ideas
09/14/2022
The greatest yardbird flavor ever!
The greatest yardbird flavor enhancement ever! I use it on everything!!! Great stuff!!!
Ryan B.

United States
09/15/2022
Grill Your Ass Off
Willie Pete is awesome on just about everything birds, cows, and your girlfriend, I mean the options are endless!
08/19/2022
Excellent! fast shipping Thanks again
Kim E.

United States
08/22/2022
Grill Your Ass Off
Thanks, Kim we never grow tired of hearing this kind of news!!!!