Well, these dongs are little but they have big personalities. There's one side dish that is a must on your spread. Have a taste of the perfect pickle that has the right amount of sweet, salty, sour, and spiciness all in one bite. Our Donkey Dongs offer a tangy and refreshing nice crisp perfect for snacks, dips, and burgers. Made with the best cucumbers and jalapenos delicately packed in a zesty brine, this jar is fresh packed for a great crunch!
---
Customer Reviews
Write a Review
Ask a Question
12/08/2022
Dongs are life!
If you haven't had dongs in your mouth, you're missing out. Sweet, spicy, dongs. Reminds me of that time in Thailand when I went a little too far on a dare and caught something I couldn't wipe off…. Still worth it. 10/10
Michael F.

United States
12/09/2022
Grill Your Ass Off
Now this here is a great review! Sounds like a little bit of the Thailand surprise there. I cannot confirm or deny that our bbq sauce applied might help with that... umm mess down there.
11/25/2022
Deviled Eggs
Absolutely loved these. Love eating them by themselves and they were a massive hit when diced up and put in deviled eggs. Incredible!!! Will be buying more!
11/28/2022
Grill Your Ass Off
Hell yea!!! Glad to hear we are bringing people together with some kick ASS food.
07/20/2022
Great on burgers
They were great to n burgers and sandwiches.
James R.

United States
07/22/2022
Grill Your Ass Off
Thanks! They aren't overly hot but still pack a punch of flavor!
06/22/2022
AWESOME
These are amazing. I used to buy another brand, That I will not name (Rhymes with pickles) and these have have taken over the top spot.
Bryan B.

United States
07/06/2022
Grill Your Ass Off
Hey!!!! We never get tired of hearing that news! We work our ASS off to bring the best quality products. So we are always excited to hear our hard work is paying off. Now let's get grilling!
04/11/2022
Amazing dongs
These are great! Very delicious. Highly recommend.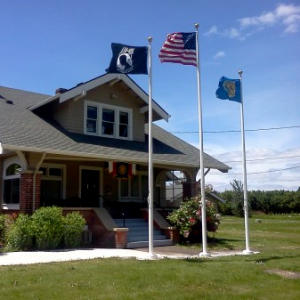 VG
Victor G.

United States
04/14/2022
Grill Your Ass Off
It's the best DONG you'll ever put in your mouth ;)