Continued camaraderie through good ass BBQ.
During Jason's transition from the military to the civilian world, he struggled (as many veterans do) with finding a purpose beyond service. Growing up Texan, he had always had a passion for cooking and loved how good food always brought everyone together.
As a Veteran Owned Business, we take pride in every point of the journey, from manufacturing to when the product reaches the customer's hand, ensuring that it is the highest quality and the best service. 
Taste the Freedom
It is humor that gets us through the dark times, so each item is designed with a military or first responder theme to give you and a friend a good laugh or bring back a great memory.
Every bottle is made in Texas with pride.
Each product sold proudly supports a true non-profit veteran organization or event.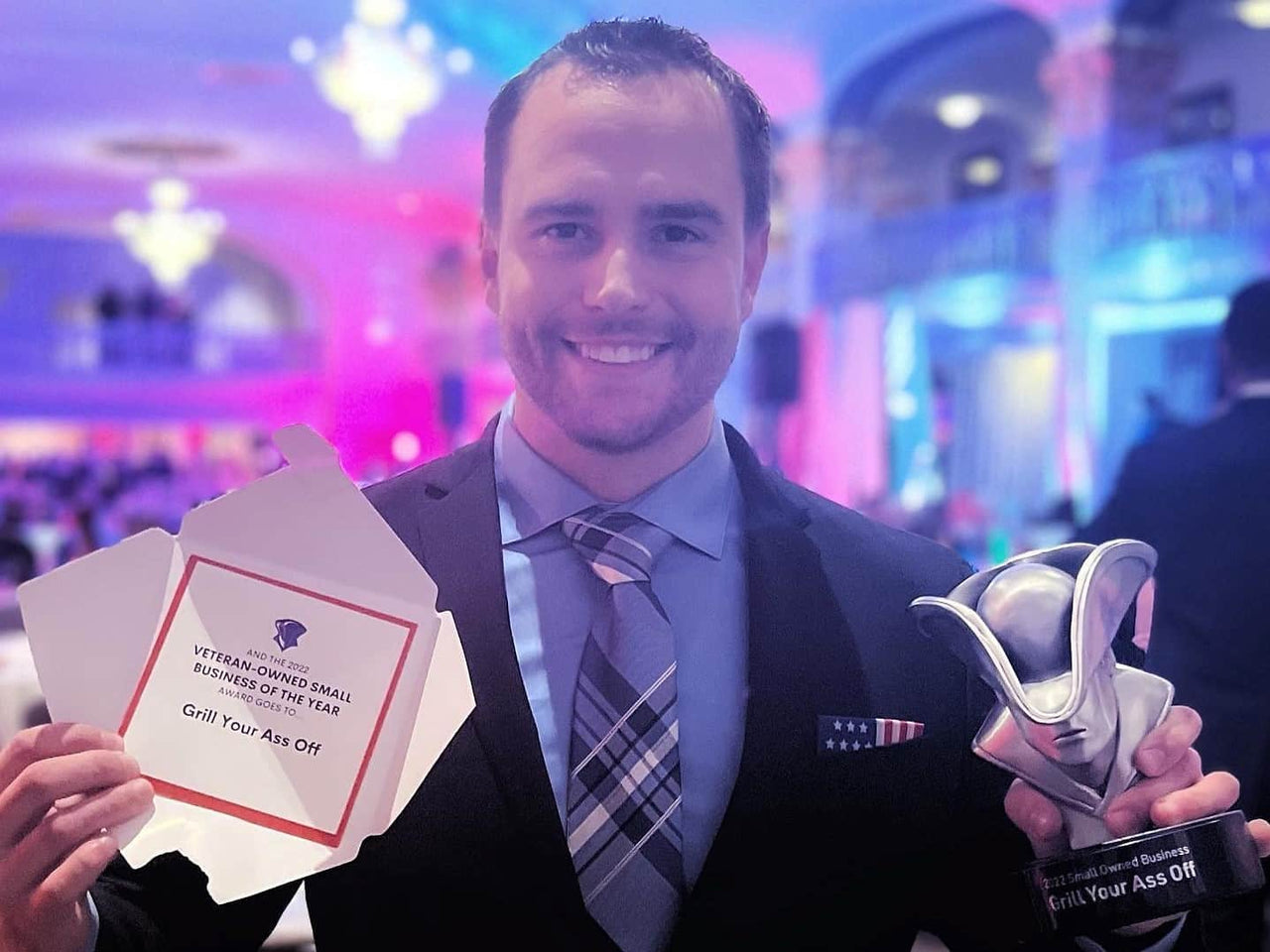 Explosive growth
Since the company's creation in 2016, we have been on a wild roller coaster of unprecedented growth becoming one of the fastest growing Veteran Owned seasoning companies in the USA.
Grill Your Ass Off has recently been featured on Forbes, Fox Business, and was named the Veteran Owned Small Business of the Year for 2022 by the American Freedom Fund.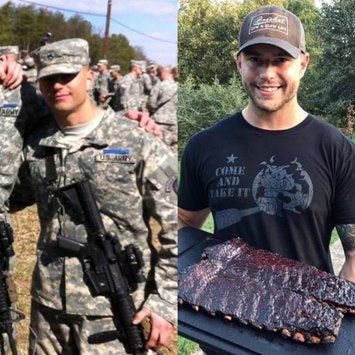 Jason Murff
Owner/CEO (ARMY)
Jason served in the Army, as an Infantryman (11B), and in the Old Guard. After serving, went on to study Aircraft Pilot Training at TSTC in Waco. It was during this time that he started this amazing company, literally out of his garage! Murff has continued to grow and build Grill Your Ass Off into one of the fastest-growing seasoning companies in the USA! 
Favorite Seasoning: Claymore Cajun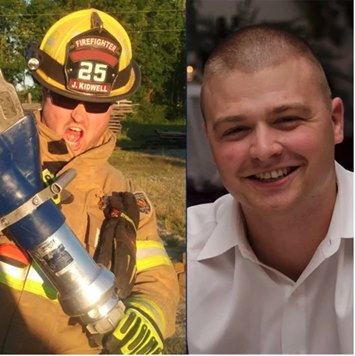 James Kidwell
Bravo Sales Leader
(LEO, FIRE, EMS, SAR)
For 16+ years, James has served in Law Enforcement, Fire & EMS, and Search and Rescue! When James isn't busy with the hose, he has his hands deep in a lot of A$$ at GYAO. Not only does he spearhead our Sales Force, but he also has his dirty fingers in our Social, Creative, and Marketing Teams as well. We fire and hire him daily.
Favorite Seasoning: Willie Pete Chicken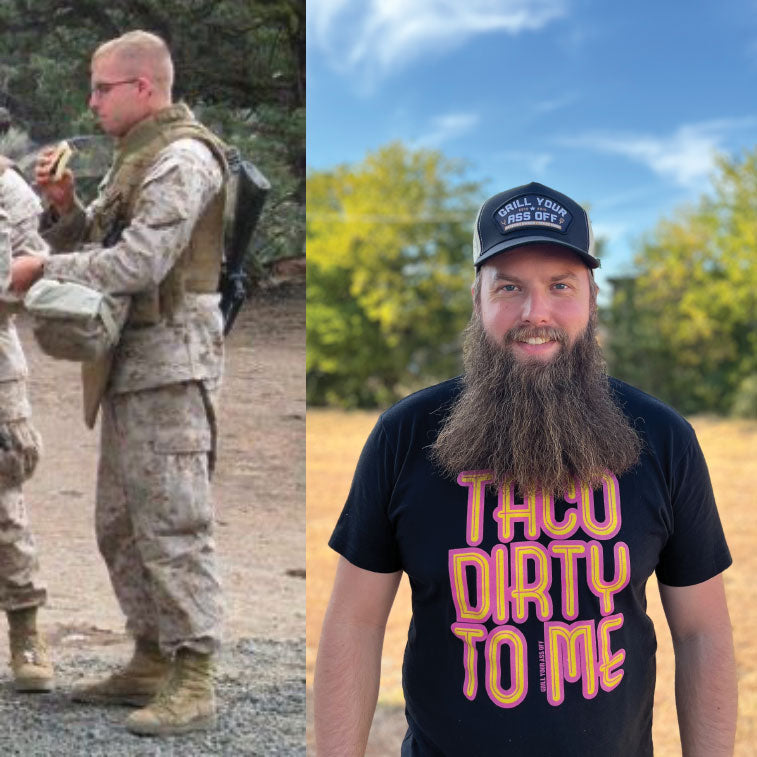 Dylan Steward
Meet Dylan, our Warehouse Manager extraordinaire, with a US Marine background that brings a whole new level of efficiency and hilarity to our workplace. Formerly an expert USMC Reserve Generator Mechanic, he even had a deployment to Bahrain, where he charmed generators into submission with his legendary skills. Running our warehouse like a well-oiled military operation, he combines Marine-like precision with a comedic flair that keeps us all laughing while getting the job done. With Dylan around, logistics have never been more fun, and we're proud to have our own "Generator Whisperer" leading the charge! Oorah!
Favorite Seasoning: Gunpowder Steak & Brisket Seasoning
Supporting Veteran & First Responders Causes
Since our inception in 2016, we've partnered with some of the best nonprofits across the country who are making great strides in supporting our military, veteran and first responder communities. Our partnerships are designed to help support the mental, physical, and emotional wellness of those that serve our country and communities. 
Our vision is to unite the world, one grill at a time. Regardless of race, religion, or politics, we know that good food brings everyone together… well unless you put ketchup on steak, we can't help you there.