MA DEUCE STEAK SEASONING ™
THE ULTIMATE STEAK SEASONING
Ma Deuce Steak Seasoning is formulated with a pinch of gunpowder from each .50 cal round sent downrange. This seasoning features a larger granulated base to give you the bold flavor you desire on your steak. With this ultimate steak seasoning, you can go ahead and bitch slap the one who grabs the steak sauce.

Customer Reviews
Write a Review
Ask a Question
Another great seasoning!
Love it! Since it was purchased we have used it on pork chops,steak...and even on a whole chicken in the slow cooker! Everything was great!
04/02/2022
Tim N.

United States
All hail this ***
Great steak seasoning also use it on venison tenderloins
03/24/2022
Bruce C.

United States
Ma Deuce steak seasoning
Taste ok on grilled vegetables but a little too salty for me. Won't order it again.
03/24/2022
Grill Your Ass Off
Hey Bruce we're sorry you didn't like the taste but next time we recommend using it on a steak like the name suggests to get the best taste from Ma Deuce.
03/24/2022
Nedra M.

United States
Can't wait to try it
Haven't tried yet but expect it to be as good as the others.
03/24/2022
Grill Your Ass Off
Ma Deuce is guaranteed to blow your taste buds away!
02/25/2022
William M.

United States
Ma Deuce Steak Seasoning was a good start!
Loved adding this salty goodness to thick burgers and for Super Bowl I used it to create awesome Wagyu Steak Sandwiches as well as Steak Quesadillas, can't say enough about. Bought the large bag and spread around to friends who are all hooked. Great guys that answer emails too. Great company to buy from, just starting to work my way through the products. Going to be an awesome summer!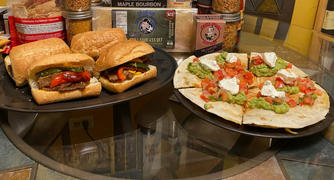 02/25/2022
Grill Your Ass Off
Thats awesome!!! If you have social media we would love to post the image you sent!?