THE ULTIMATE STEAK SEASONING
Ma Deuce Steak Seasoning is formulated with everything you could ever want or need on a steak in one bottle! When coming up with a name for this seasoning, it was only fitting that we named it after the M2A1 .50 cal nicknamed "Ma Deuce," because of this seasoning's larger granulated base. It also has key ingredients like garlic, onion, black pepper, paprika, dehydrated Worcestershire sauce, & citrus peel to give you a bold flavor that'll leave your mouth watering. With this ultimate steak seasoning, you can go ahead and smack the first person who attempts to grab the steak sauce.
---
Customer Reviews
Write a Review
Ask a Question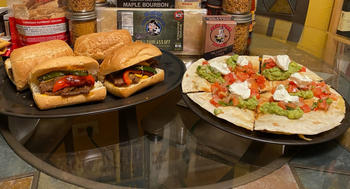 02/25/2022
Ma Deuce Steak Seasoning was a good start!
Loved adding this salty goodness to thick burgers and for Super Bowl I used it to create awesome Wagyu Steak Sandwiches as well as Steak Quesadillas, can't say enough about. Bought the large bag and spread around to friends who are all hooked. Great guys that answer emails too. Great company to buy from, just starting to work my way through the products. Going to be an awesome summer!
William M.

United States
02/25/2022
Grill Your Ass Off
Thats awesome!!! If you have social media we would love to post the image you sent!?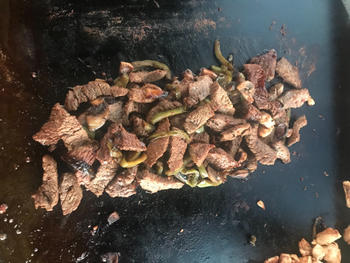 02/23/2021
The best seasoning
This is hands down my favorite seasoning. I use it on several things besides steak.
Cindy C.

United States
03/08/2023
Ma Deuce seasoning
Tried it ina strip steak and really love it! Salty goodness lol! Heck I usually wrap potatoes in foil with olive oil and sea salt and throw those on the grill, now I use the seasoning instead and man are they good. A+!
Leonard C.

United States
03/08/2023
Grill Your Ass Off
Glad to hear you're enjoying the Ma Deuce seasoning! It's so good, we're starting to think it might be made from actual bullets.
01/13/2023
Steak seasoning
All the items that I've got from you guys has been top-notch. Just have a hard time getting the steak seasoning at times but other than that all good.
tim h.

United States
01/20/2023
Grill Your Ass Off
It's popular and we are doing our best to keep up with demands! Remember we make these in small batches to ensure the quality is up to standard and the bottles everyone gets are fresh as can be!
01/12/2023
amazing seasoning!
Great! Although this seasoning is good on steak, among other things of course, I actually prefer it on chicken. I will definitely be keeping this one stocked up for years to come!
John W.

United States
01/20/2023
Grill Your Ass Off
Thanks, John! We appreciate all the love and support.