Product Finder
Works better than dating apps to help find your perfect ass... I mean product
Take Quiz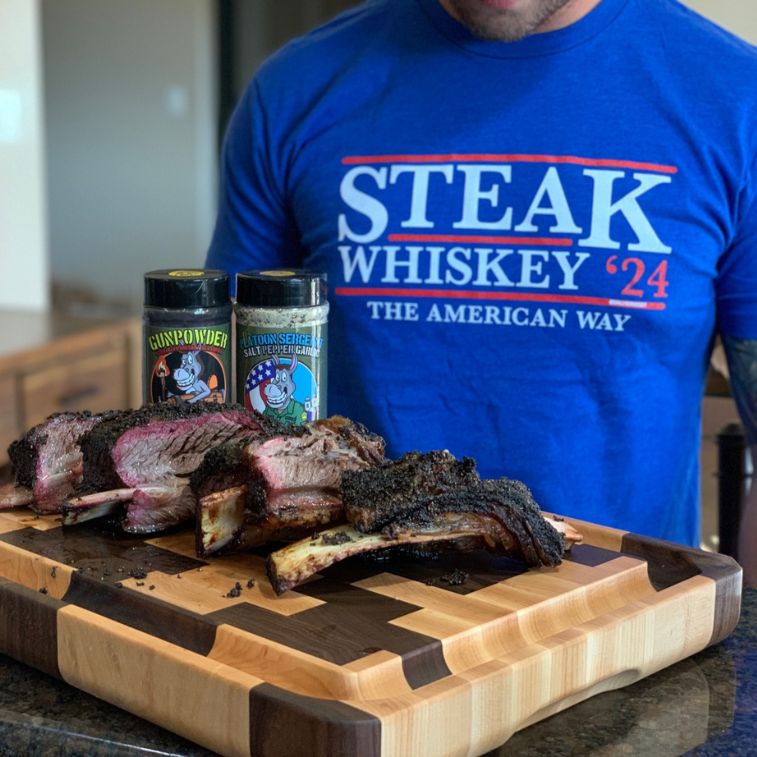 Unleash your patriotic spirit with our sizzling trio:
Our Steak & Whiskey 24 The American Way T-shirt, along with our Beer & Bacon and Tacos & Tequila designs, are patriotic masterpieces that belong in every American's wardrobe. Made from a premium blend of 60% cotton and 40% polyester, these fitted cotton/poly tees embody the spirit of red, white, and blue. Express your love for the American way with our fun political designs and wear them proudly wherever you go.
Get Your Shirts Now 🔥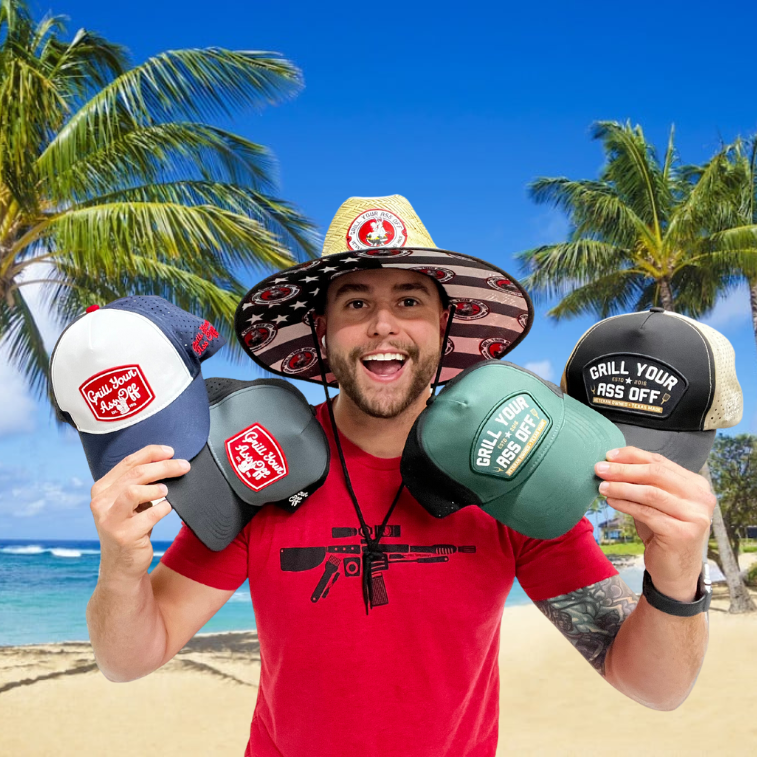 Hats Are Here!
Top off your look with laser-cut mesh (thanks Dr. Evil) snapbacks or our Sun hat. These are perfect for your grilling and all outdoor activities this summer!
Shop Now 🧢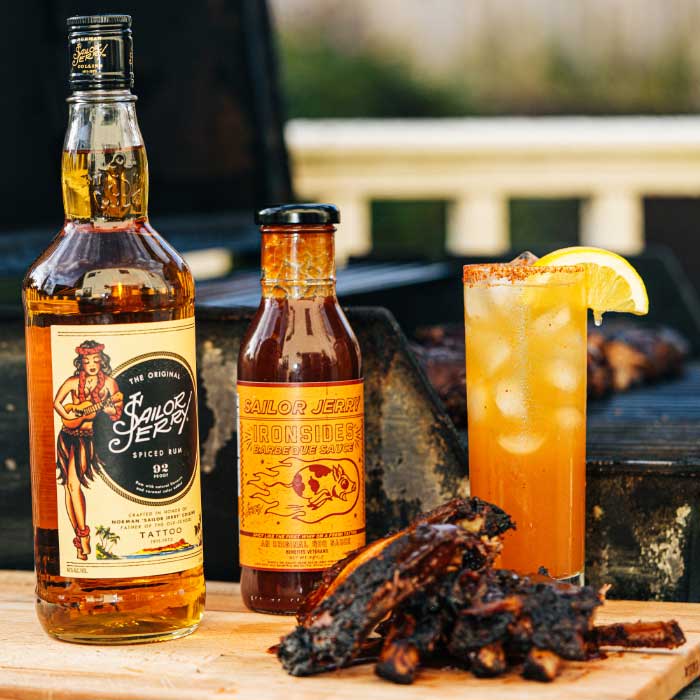 Sailor Jerry Ironsides BBQ Sauce
Our Sailor Jerry® Ironsides BBQ Sauce is crafted with Sailor Jerry® Spiced Rum to incorporate the bold character of the traditional Navy-style spirit. Made in collaboration with Sailor Jerry® Spiced Rum, we are proud to donate 50% of the profits from sales to The Independence Fund.
Get Your Bottle Now 🔥
Top Rated Ass

(also known as best sellers)

If you're ready to be a grillmaster, try our customers' favorite grill seasonings, bbq sauces, and rubs for the best-tasting beef, chicken, pork and a whole lot more.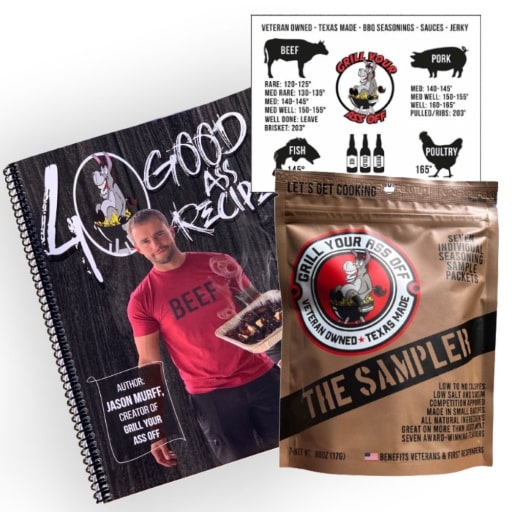 New To Grill Your Ass Off?
Try out all seven of our award winning flavors! Plus a copy of our cookbook and a meat temperature magnet!
Shop Now
Good Ass Recipes
Turn mushrooms into extraordinary appetizers! 

Try our Garlic Parmesan Stuffed Mushrooms! 

Quick prep, quick cook, and a burst of savory goodness. Perfect for your next gathering.

Read more