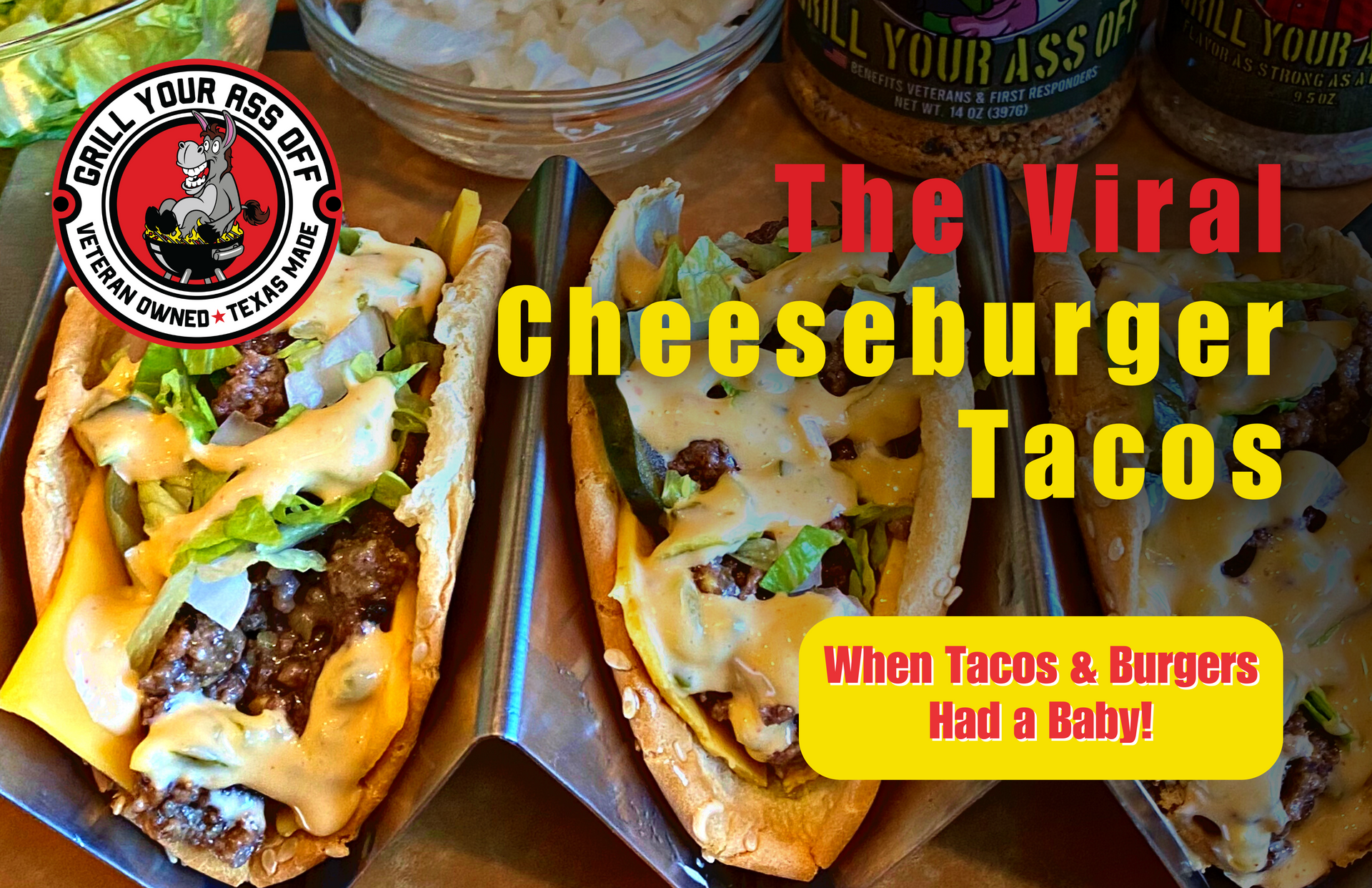 Cheeseburger Tacos are the latest viral recipe: Here's how to make it!
When Tacos and Burgers Got Cozy
Meet the Viral Smash Cheeseburger Taco!
So, you've got your tacos, and you've got your burgers. B
ut what if, one wild night, they had a few too many drinks and, boom, a child was born.
The result? The Viral Smash Cheeseburger Taco! No need to choose between your two favorite eats; now you can have both, wrapped up in one tasty package!
Get ready to embark on a culinary adventure like no other! We've taken the classic burger and the beloved taco, thrown them together, and created a mouthwatering masterpiece. Brace yourselves for a quick, fun, and incredibly tasty recipe that will have your family begging for more. Whether you're firing up a griddle, a cast iron skillet, or simply using a regular pan on the stovetop, this is a guaranteed hit!
Two Flavors to Savor
We've got not one, but two ways to tantalize your taste buds! One version wraps it all up in a cozy tortilla (corn ones will do the trick too), while the other uses flattened hamburger buns for a beautiful, sesame-studded embrace. So, which camp are you in – the
Smash Burger Tacos
or the 
Cheeseburger Tacos
?
Why Should You Give It a Go?
Why, you ask? Well, it's simpler than wrangling traditional cheeseburgers, a real time-saver, and the latest internet craze. So, why not jump on the bandwagon and taste what all the fuss is about? Who knows, you might just become the next viral sensation yourself!

Beef or Not to Beef?
Feel like marching to the beat of your own drum? You can! Swap out the ground beef for ground turkey, ground pork, or ground chicken – it's your kitchen, your rules.
Top It Off Your Way
 Our go-to trio:
Cheese
,
Donkey Dongs
, and
Fire Chief Hot Sauce
. But why stop there? Pile on other classic burger toppings like mustard, sliced red onion, or lettuce. Get creative – it's your burger taco!
Sides to Match
Go ahead, add your unique twist, grab a tortilla, and let your creativity run wild.
After all, life's too short to choose between tacos and burgers!